Massachusetts Bay Transportation Authority
Winchester Center Commuter Rail Station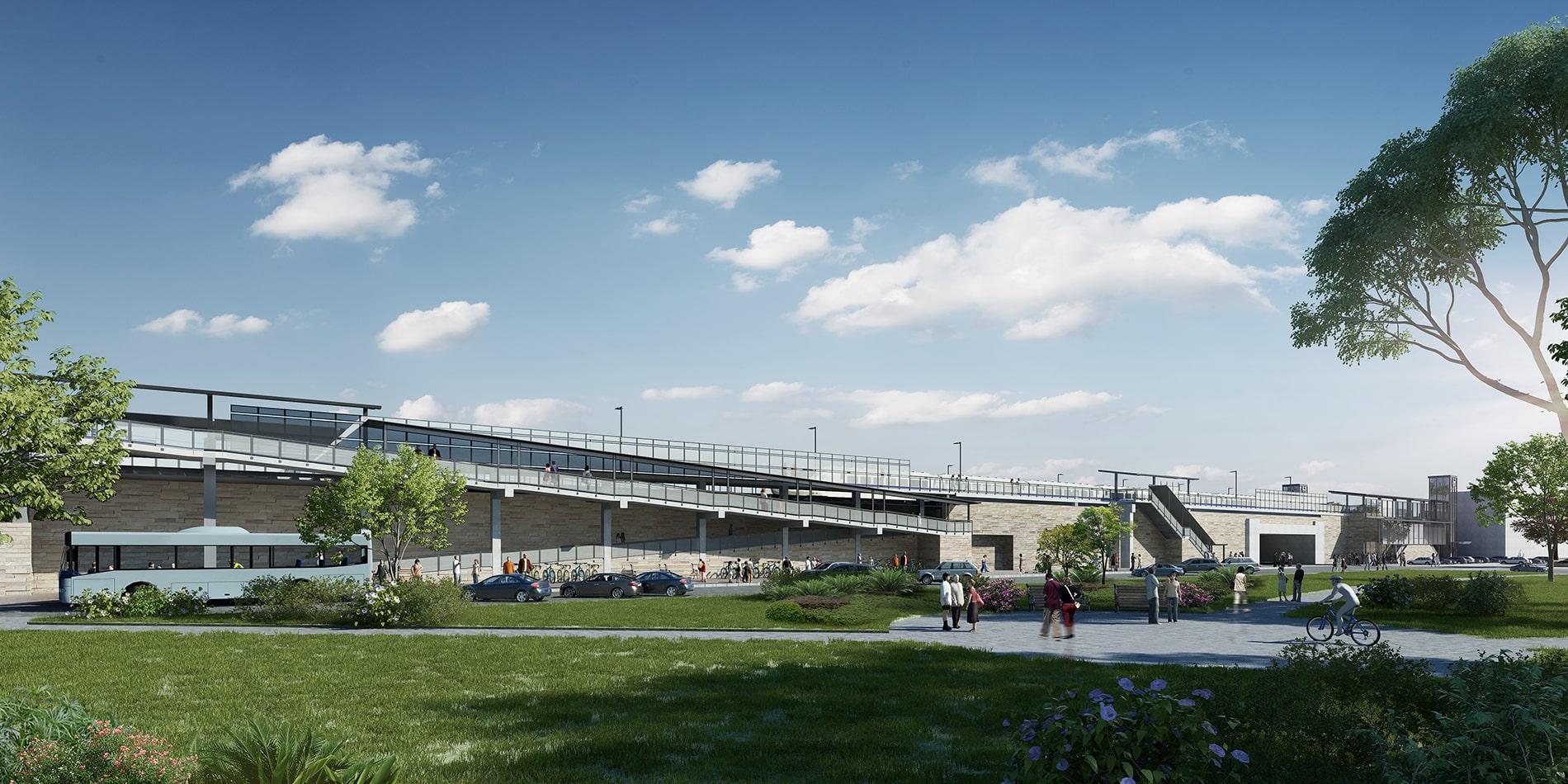 BWA Architecture is providing architectural services for the redevelopment of a commuter rail station situated in the heart of a historic community. Located on a granite stone viaduct over twenty feet above the streets, this project consists of inbound and out-bound platforms each over 700 feet long with sections
of canopy covering. Serving the platforms are sets of grand stairs, modern elevators and accessible ramps. The new station includes other amenities like benches and bike storage. During schematic design, BWA worked with Winchester representatives to develop station options that were sensitive to the historic downtown area, and safe and accessible for passengers, as well as complying with the durability standards of the MBTA. In keeping with the prominent stonework of the historic viaduct, the new architecture of the station includes new robust granite veneer, rusticated precast concrete wall panels, and cast stone trim. The new steel canopies reflect the profiles of the original station canopies. All of this is complemented with crisply detailed glazing for the elevators and windbreaks.
PROJECT TYPE
Transportation Facility
COMPLETION DATE
2024
CONSTRUCTION COST
$47.6M
We embrace the challenge of designing for optimal form and function within each project's own budget and timeline. Tell us about your needs and goals. Connect with us by calling our office or completing our contact form.